Wondering what to use instead of pie weights when blind-baking? Dried beans, lentils, rice grains, popcorn kernels, pasta, and marbles are suggestions on the internet. Here's a list of best choices in what to use as a substitute for pie weights, along with a cost comparison…
Do they all work? Which is best? This might depend on what you have on hand and what you're willing to sacrifice as pie weight alternatives. Here's what I discovered about substitute pie weights…

Natural clay beads for baking blind crust – Made in USA
One set of pie weights Amazon has on offer
What are pie weights?
Pie weights are used when you're blind baking, that is, when you're baking a base shell of a pie without the filling. They are small balls or beads that you place on the base of the crust to stop air pockets forming under the crust during the baking, so the base sits nice and flat on the baking dish.
Other names for pie weights: Baking beads, baking balls, and baking beans.
An alternative approach is to use the prongs of a fork to put holes in the pastry to allow the air to escape.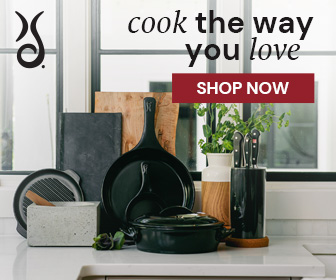 Now onto what can I use for pie weights in ceramic…
Ceramic blind baking weights
Ceramic baking beads are great because they don't absorb flavors or odors. They are hygienic and you can use them over and over again. Ceramic is natural and non-toxic, which is another reason ceramic makes for the best beans for pie weights.
Tip: When using these, try placing the beads over parchment paper or foil. Then, you can simply lift them off with the paper and place them somewhere to cool before cleaning. Once dry, store them for future use.
Pie Weights Alternatives and cost per use
Here's a list of options to use as a substitute for pie weights. Each one costs a smidgen compared to actual pie weights. However, you can only use these as blind baking weights once, whereas you can reuse the ceramic baking beans over and over again.
Pantry Staple used as substitute for baking beans
Cost*
$
Rice
3.50
Beans (dried)
6.50
Corn kernels (e.g. for making popcorn)
5.00
Lentils
6.80
Pasta
5.00
Sugar
2.50
Indications for budget buys. *Standardized 3 lb weight and estimate only based on cost at time of publishing
Sugar seems one of the best pie weights substitutes going on cost per use, but you need to read the details below. It's not necessarily the best choice as a substitute for baking beans. Notice I don't include marbles. There's a reason, which I give in the FAQs.
If you don't bake often, then using a baking beans substitute can be cost effective and it can get you out of a pickle of not having any. But, if you do blind-bake often, then consider investing in reusable pie weights like the ceramic beans recommended below.
What to use as pie weights from your pantry
Ceramic baking beads are the obvious pie weights when blind baking. But what if you don't have these, you might be wondering what else can you use for blind-baking?
Here's a list of substitutes for pie weights that rate a mention.
Blind baking with rice as baking beans
Can you use rice as a pie weight? Yes, rice grains can be used as a baking beads substitute. Just place enough grains to lay over the crust, making sure to add a good coverage and depth.
The downside to using these as baking bean alternatives is that the rice won't be edible after using it this way (even in a smart rice cooker), which is a waste. You can, of course, store the used grains in an airtight container for future use as pie weights.
Estimating you use 3 lb of rice as pie weight and have rice from Amazon for $0.07/ oz – cost is less than $3.50.
Beans as pie weight alternative
Dried beans – any beans – make a good pie weight replacement. Much like rice grains you can use dried beans in blind baking. Before baking, place enough beans for pie weights in a layer to cover the top of the crust.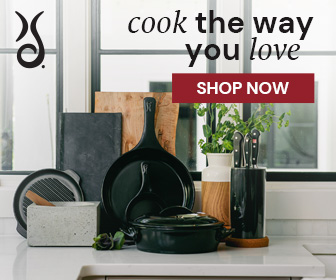 Just be aware that in using the beans as pie weights, they won't be ideal for use in cooking meals after you've used them this way. Rather than waste them, you can store the used beans in an airtight container for future use as pie weights.
Estimating you use 3 lb and have beans from Amazon for $0.13/ oz – cost is less than $6.50.
Popcorn kernels as baking balls
Can you use popcorn as pie weights? Popcorn kernels can work as pie weights similarly to rice and beans. At a pinch, I'd use them. But as a proper substitute, I'd be worried about them popping in the oven.
You could eat the popped ones, but any others won't be edible. They are an economical buy however. But not the most reusable option.
Estimating you use 3 lb and have popcorn kernels from Amazon for $0.10/ oz – cost is less than $5.00.
Lentils as pie weights
Can I use lentils as pie weights? You can use lentils as a pie weight alternative much the same as you can beans and rice. And much the same as beans, they won't be ideal for cooking meals after using them as pastry weights.
Estimating you use 3 lb and choose lentils from Amazon for $0.14/ oz – cost is less than $6.80.
Pasta as a pie weight
Can I use pasta instead of baking beans? Pasta can work as a pie weight substitute.
Estimating you use 3 lb and choose lentils from Amazon for $0.10/ oz – cost is less than $5.
Sugar as pie weight
You can use sugar as a pie weight substitute. I found this tip of using sugar in a baking subreddit. It is suited to blind-baking at 350°F for an hour, to avoid the sugar burning.
It can be used as normal afterwards according to the subreddit user. It's an economical choice and as a common pantry item, most of us will have it at hand.
Estimating you use 3 lb and choose white plain sugar from Amazon for $0.05/ oz – cost is less than $2.50.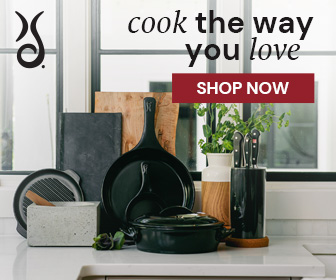 Tips for blind baking
Tip: Press the pie weights up against the sides of your crust including to the top edge to keep the sides from caving in, i.e., shrinking or 'sliding' down.
Extra tip: Place aluminum foil or baking parchment paper between the crust and the pie weights that you use.
Recommended product
To prevent the crust from bubbling up and forming air pockets and the sides from shrinking, consider using ceramic baking beads.
The following product is USA made using Vitrified ceramic that won't absorb water or oil. Makers claim they won't smell or go moldy. The beauty of this is that that the natural clay beads can be used in the hottest of ovens without fear of them charring. You'll have these for years of use. This many beads will suit a pie crust up to 10 inch diameter, or two shells up to 7 inch diameter each.
The price might surprise you when you weigh up the service of these blind baking weights you'll get from these over and over…

Natural clay ceramic pie weights made in USA
Available at Amazon
Bottom line
There are quite a few options for use as weights in blind baking. The alternatives to pie weights that I covered above vary widely with quality and variety but I've based their cost as an indication only of budget buys. I've used 3 lb to standardize the weighting but you may or may not need this amount. It'll depend on the size of your pie dish for one.
FAQs